Why Warriors NDA Academy is Important for NDA Aspirants? | Warriors NDA Academy
Welcome to the Warriors Defence academy which is the Best NDA Coaching In Lucknow, India. As one of the NDA Coaching in Lucknow, warriors NDA Academy is providing the best study material for all NDA Students. If anyone is looking for the Best NDA coaching in Lucknow then you are at the right place Warriors Defence Academy is the Top NDA Coaching In Lucknow.
Today we will discuss why the Warriors NDA Coaching is a must for all NDA candidates. When someone thinks that he/she wants to be an NDA officer that time that person is fresher to learn about NDA study material, Training Of NDA, Physical and Medical Of NDA, Eligibility of NDA, all about NDA. So, warriors NDA Coaching is just focusing on every fundamental or actual training of all NDA Students. First, clear out all kinds of fundamentals and origin of NDA, complete study about NDA. For this reason, as the warrior's defence academy covers all kinds of question aspects of NDA students, NDA Candidate Must Join Warriors NDA Academy.
Now We are the best NDA Coaching in Lucknow thanks to you all our Warriors family for your Huge support. Work Hard and you will definitely achieve your target. We are always one step ahead to prepare our warriors for NDA, CDS, and All defence services. We are doing well in all defence Exam Preparation as well as SSB.
The National Defence Academy (NDA) is the joint services academy of the Indian Armed Forces, where cadets of the three services, the Army, the Navy, and the Air Force train together before they go on to respective service academies for further pre-commissioning training.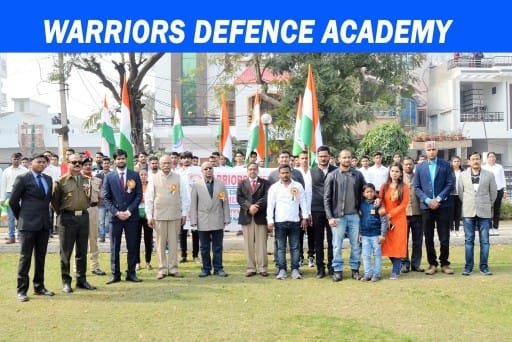 Selection Procedure
Warriors Defence Coaching provides the best faculty and Infrastructure for the NDA. UPSC Conduct various exams for the Defence services, Here we have the selection Process :
UPSC conducts NDA (National Defense Academy) Exam in Two Stages.
Written Examination
Interview
We are the Best in Defence Services for NDA and CDS. Defence is the most popular among the Government Jobs in India. Warriors provide Step by Step guide for the NDA Preparation Written and SSB. We are the only Institute that provides Physical training for the Defence Aspirants.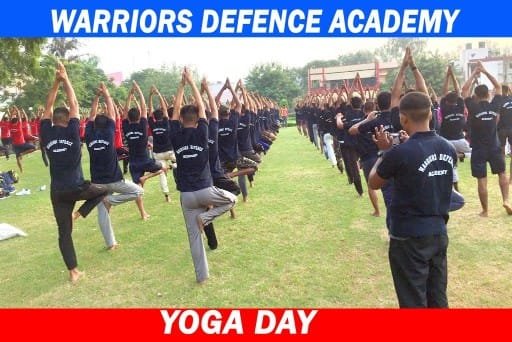 All the aspirants can Take our Free Demo class and visit our Nearest Coaching Center in Lucknow.
Course fee details contact to (+91) 9452245729
Best NDA Coaching in Lucknow | Best Airforce Coaching in Lucknow | Best Defence Coaching in Lucknow India.
Address: 545-GA/1-CHHA, beside Madhuwan Guest house Chandganj Near Railway Crossing, Kapoorthla, Lucknow, Uttar Pradesh 226006
We have complete facilities to Prepare you for Defence Exam…
Faculty – Some of the best names in the field of Defence career coaching are available to impart psychology, GTO and interview training.
Infrastructure – State of the Art infrastructure facility for indoor-outdoor coaching.
Fees – Competitive fee structures have been devised to allow deserving candidates from every strata of society to get an opportunity to avail coaching facility.
Computer-aided coaching for NDA/CDSE written test
Expert coaching in Personality Development, Leadership, Team Building and Soft Skills
Specialized coaching for GTO tasks.
SSB Interview guidance for TGC, NDA, TES, CDSE, SSC
Outdoor task training
Proficiency in Group Discussions
Personal attention and grooming